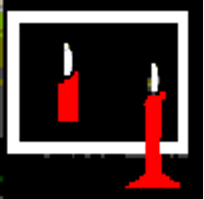 ---
Theory of Constraints for Education (TOCfE) is a not for profit organization founded by Dr. Eliyahu M. Goldratt (1947-2011) to disseminate the thinking and communication tools and common sense methodologies of the Theory of Constraints for the purpose of enabling a better world. TOC is a set of thinking processes along with common sense methodologies used to logically identify and overcome key limitations that inhibit a person, group, or organization from achieving its goal. These graphic, practical tools, enable people to successfully deal with conflicts, effectively solve problems and feasibly achieve goals. They work without regard to age, culture or political systems.
In addition to the core versions of the thinking processes, practitioners around the world have developed specific applications to deal with a variety of relevant topics including:

personal development
leadership
teamwork
bullying
stress reduction for youth
parenting
dyslexia
coping skills for college freshman
school governance
curriculum applications for math, science, social science, literature and language
self-regulation in education
improving dental health in children
children with special needs
sports and more
Since its establishment, TOC has developing programs in over 20 countries on 6 continents with an impact on over 9 million children and adult learners—and all with whom they interact in the home, school, workplace and society.
In partnership with Thinking Pathways, TOCFE will be offering interactive online courses for all our applications in multiple languages. Please create an account in our school to keep informed of our new and innovative courses.